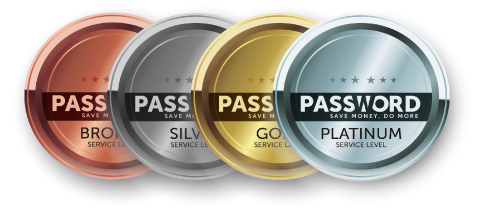 Spend only what is necessary and reinvest in projects that you have been postponing, make your entire IT infrastructure grow even more. Be more productive and attract more customers to your business.
In Password we want you to determine the reaction times in case of a problem, the type support you need, software updates and the availability of replacement devices or on-site services.
To do this, we have designed a model that gives you the confidence to choose different options according your needs and the security of having an expert partner behind it. Our modern incident management system guarantees the fastest possible response times.
Below are our service categories that you can choose according your budget.
*Cost of equipment rental not included.