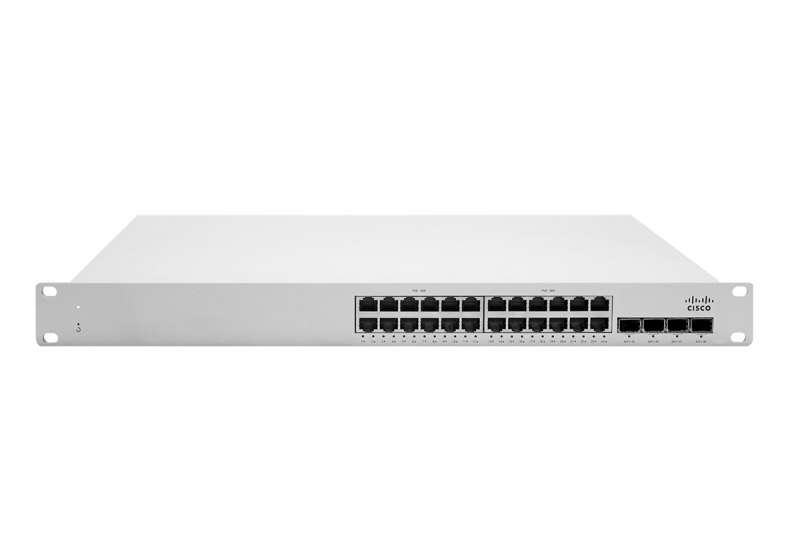 Documents

Download our new CISCO product catalog for free.
DOWNLOAD NOW
Meraki MS225-24
$83,281.07 MXN
M&AacuteS INFORMACI&OacuteN
The Cisco Meraki MS225 series switches provide layer 2 access switching and are ideal for deploying to branch locations. With stacking capabilities and 10G SFP+ uplinks on every model, performance is guaranteed. This family also supports an optional, rack-mountable remote PSU (Cisco RPS-2300) for power redundancy requirements.
Cisco Meraki switches are built from the ground up to be easy to manage without compromising any of the power and flexibility traditionally found in enterprise-class switches.
The Meraki MS is managed through an elegant, intuitive cloud interface, rather than a cryptic command line. To bring up a Meraki switch, just plug it in; there's no need for complicated configuration files, or even direct physical access to the switch.
Especificaciones
Meraki Data Sheet MS225 Series.pdf