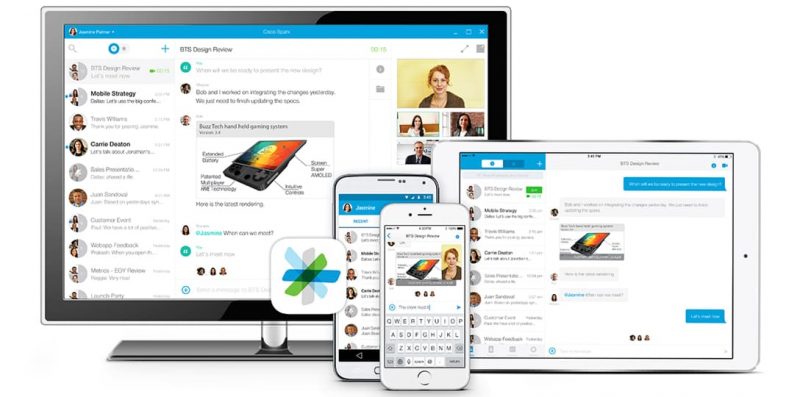 Documents

Download our new CISCO product catalog for free.
DOWNLOAD NOW
Cisco Webex Teams
$7,128.07 MXN
Cisco Webex Teams offers unlimited and secure "virtual rooms" for team collaboration. As an added value to Cisco Webex Teams, two payment versions are available: Message and Message and Mee.
Once in the "virtual room", team members can:
• Send secure, unlimited messages and share files
• View files instantly without downloading them to get important information quickly
• Launch video calls and view screen sharing
• Review message and file history so everyone can be up to date, regardless of time zone or location
• Work securely with comprehensive content encryption to keep your messages, room names, and files safe at all times
Participate and collaborate from your mobile device, computer or even browser, anywhere, anytime You can download the application for free for mobile or tablet from Google Play or Apple Store, you can also download it in Windows version on your desktop or work from your browser.
100 in stock
Especificaciones
cisco_spark_datasheet_en.pdf,
cisco_spark_datasheet_fr.pdf