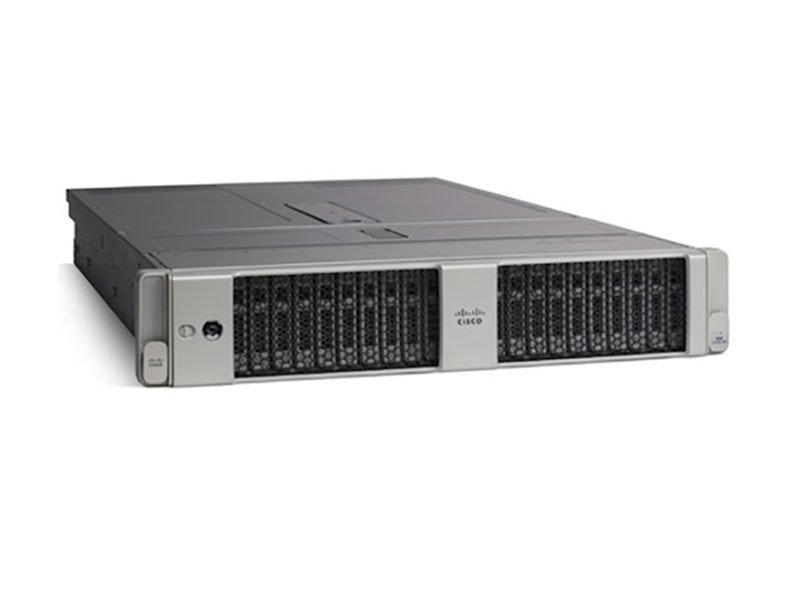 Documents

Download our new CISCO product catalog for free.
DOWNLOAD NOW
Cisco UCS C125 M5 Rack
$92,581.43 MXN
M&AacuteS INFORMACI&OacuteN
The Cisco UCS® C4200 Series Rack Server Chassis delivers outstanding performance for space-constrained environments. It is among the most versatile general-purpose enterprise infrastructure and application servers in the industry. Supporting up to four Cisco UCS C125 M5 2-socket rack server nodes it delivers industry-leading performance and efficiency for a wide range of workloads, including scale-out/compute intensive, general service provider, and bare-metal applications. The Cisco UCS C-Series Rack Servers can be deployed as standalone servers or as part of the Cisco Unified Computing System™ (Cisco UCS) to take advantage of Cisco's standards-based unified computing innovations that help reduce customers' Total Cost of Ownership (TCO) and increase their business agility.
The C4200 chassis extends the capabilities of the Cisco UCS portfolio in a 2-Rack-Unit (2RU) form factor supporting up to four Cisco UCS C125 M5 Rack Server Nodes. It incorporates the AMD EPYC 7000 processors, delivering significant performance and efficiency gains in a compact form factor that will improve your application performance while saving space.
Especificaciones
Cisco UCS C125 M5 Rack Server Node Data Sheet