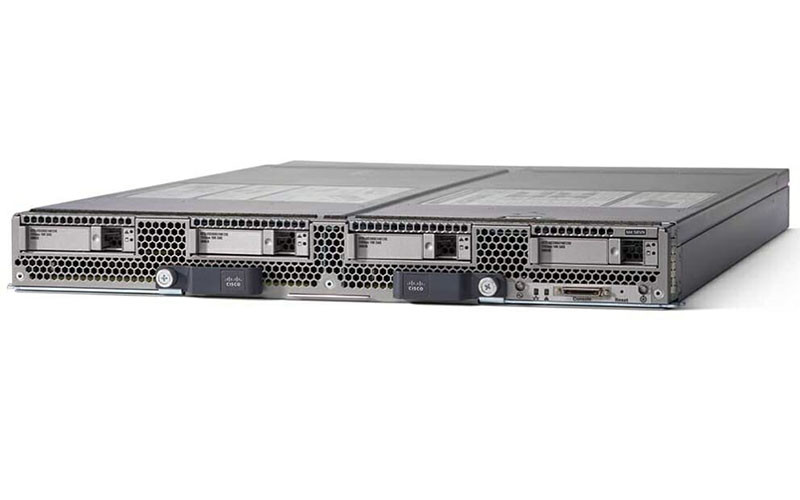 Documents

Download our new CISCO product catalog for free.
DOWNLOAD NOW
Cisco UCS B480 M5
$201,223.64 MXN
The enterprise-class Cisco UCS B480 M5 Blade Server delivers market-leading performance, versatility, and density without compromise for memory-intensive mission-critical enterprise applications and virtualized workloads, among others.
With the B480 M5, you can quickly deploy stateless physical and virtual workloads with the programmability that Cisco UCS Manager and Cisco® SingleConnect technology enable. With support for the Intel® Xeon® Scalable processors; up to 6 terabytes (TB) of memory; four SAS, SATA, and NVMe drives; M.2 storage; up to four GPUs, and 160 Gigabit Ethernet connectivity for I/O throughput, the B480 M5 offers exceptional performance, flexibility, and I/O throughput to run your most demanding applications.
3 in stock
Especificaciones
Cisco UCS B480 M5 Blade Server Data Sheet