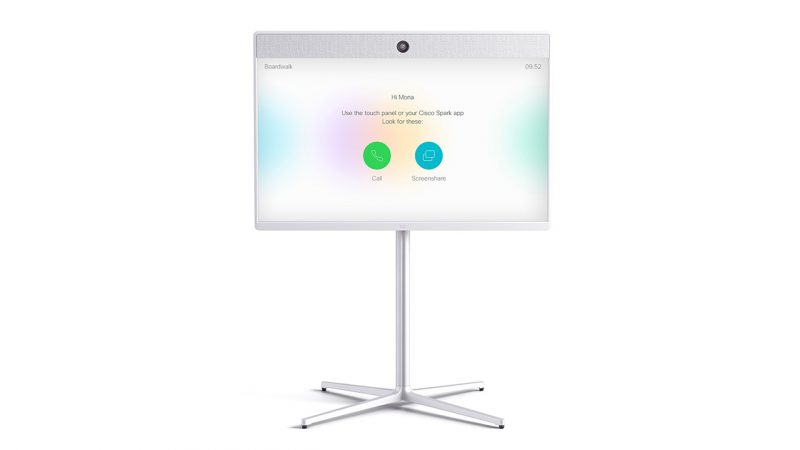 Documents

Download our new CISCO product catalog for free.
DOWNLOAD NOW
Cisco Spark Room 55
$476,176.43 MXN
M&AacuteS INFORMACI&OacuteN
The Cisco Webex Room 55 offers video innovation, bringing more sophistication, intelligence and usability to your small to medium team collaboration rooms. While others are still struggling to offer advanced features such as speaker tracking, wireless sharing and 4K content in their high-end products, Cisco is already bringing these innovations to small and medium sized computer rooms in an economical and easy way. With Room 55, Cisco helps customers experience smarter meetings, enables smarter presentations, and creates smarter room and device integrations. These features were formerly the domain of the highest level videoconferencing rooms, but can now be taken to all rooms and all equipment.
When logged into Cisco Webex, additional functionality improves the user experience and team workflow and further simplifies deployment. Main Characteristics:
● Smart Meetings: Powerful, integrated cameras offer intelligent viewing capabilities such as automatic framing and speaker tracking.
● Smart Presentations: Dual displays, dual content sources, wireless sharing, and 4K
content are great presentations.
● Smart Rooms: People count for usage metrics and resource allocation; room controls via
Touch 10 provide enhanced functionality.
● Registration flexibility: designed for both cloud and local deployment, protecting your investment.
Especificaciones
Datasheet CS-ROOM55-k9.pdf