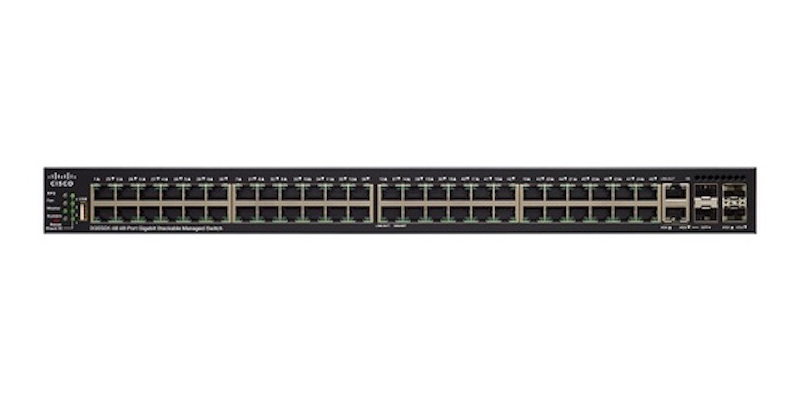 Documents

Download our new CISCO product catalog for free.
DOWNLOAD NOW
Cisco SMB 550X-48P
$152,229.44 MXN
Advanced features for demanding environments.
Get 10 Gigabit Ethernet and advanced capabilities to accelerate your business growth. Our next-generation stackable managed switches can bring immediate productivity gains to your organization. They also get your network ready for more bandwidth-hungry applications in the future.
16 in stock
Especificaciones
smb-550x-datasheet.pdf