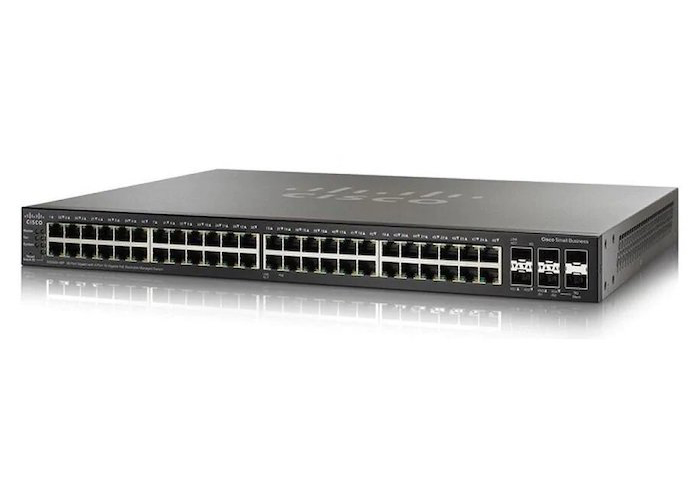 Documents

Download our new CISCO product catalog for free.
DOWNLOAD NOW
Cisco SG350X-48MP
$72,024.18 MXN
M&AacuteS INFORMACI&OacuteN
Get powerful features and performance.
Deploy Gigabit and 10 Gigabit Ethernet, stacking, and advanced capabilities for a fast and reliable network. Easy to set up and use, our 350X Series switches provide the ideal combination of affordability and capabilities for businesses and help create a more productive, better-connected workforce.
Especificaciones
smb-350x-datasheet.pdf