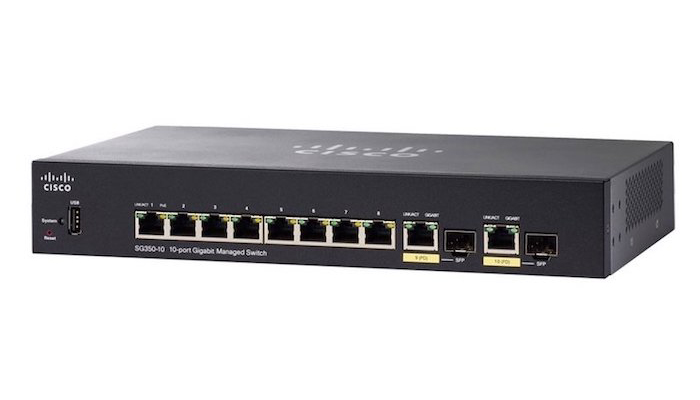 Documents

Download our new CISCO product catalog for free.
DOWNLOAD NOW
Cisco SG350-8PD
$31,080.03 MXN
Advanced features and performance.
350 Series Switches are next-generation managed switches that offer excellent performance, rich features, and ease of use. With support for Layer 2 and 3 features, advanced security, routing, and energy-saving technology, they deliver a solid foundation for business applications today and in the future.
11 in stock
Especificaciones
smb-350-datasheet.pdf