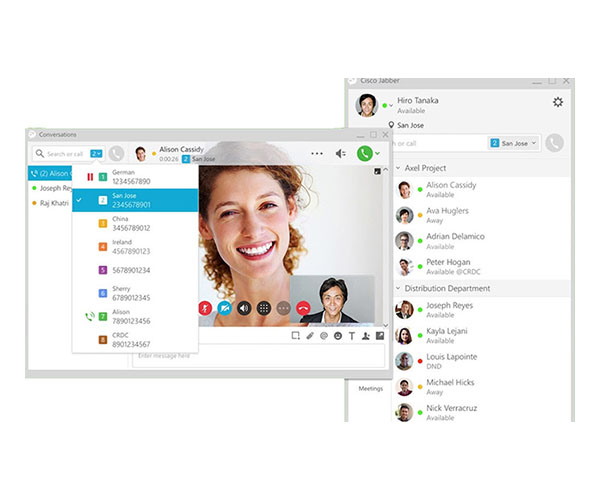 Documents

Download our new CISCO product catalog for free.
DOWNLOAD NOW
Cisco Jabber
$0.00 MXN
Cisco Jabber concentrates presence information, instant messaging, voice communication and video communication as well as web conferencing and desktop sharing across laptops and desktops into a single global experience. Cisco Jabber is available for PC and Mac as well as tablets and smartphones. With one click, Cisco Jabber users always find the exact
interlocutor and immediately see if the interlocutor is available and through which team it is best to locate him or her at that time.
Cisco Jabber is offered as a unified customer. With the client, both cloud services and applications provided by the company itself can be used. Anywhere (in or out of the office), users can initiate a voice or video call from an instant messaging feature and, in turn, edit documents together. Cisco Jabber is available for Mac and Windows computers, iPhone and iPad, Blackberry and Nokia and Android based terminals. Jabber cooperates seamlessly with all Cisco video solutions. Jabber overcomes the limits of the platforms that have existed until now, streamlines the communication of the company and accelerates the decision-making processes.
100 in stock
Especificaciones
Videokonferenz-Cisco-Jabber-Datasheet-en.pdf