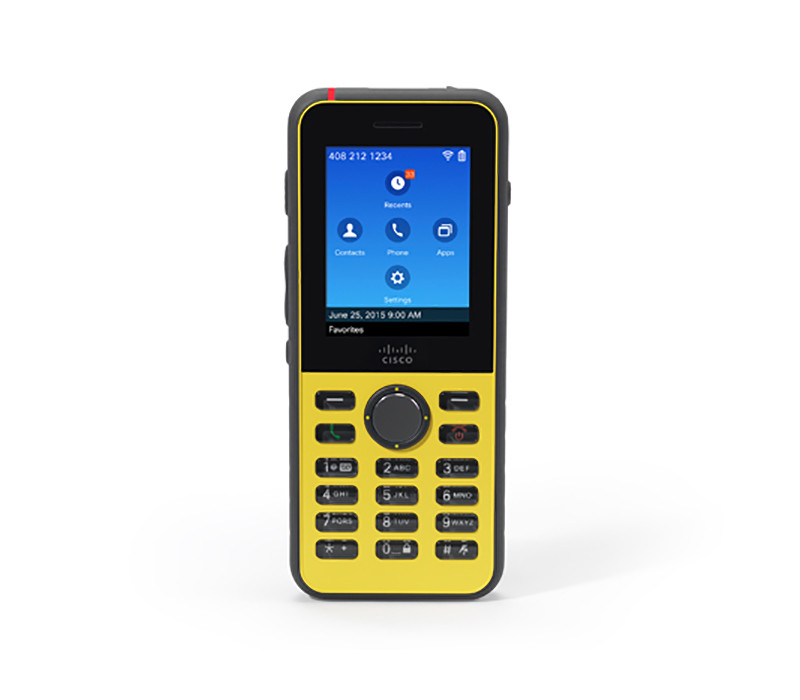 Documents

Download our new CISCO product catalog for free.
DOWNLOAD NOW
Cisco IP Phone 8821-EX
$23,321.25 MXN
The 8821-EX is specifically designed for workers whose roles are in more rigorous, industrial settings. Examples of ideal use cases include nurses and doctors in healthcare, operations and engineering staff in manufacturing, customer service representatives in retail, service staff such as maids in hospitality, and workers on rigs in the oil and chemical industries.
While the 8821-EX is sleek and lightweight, the design is hardened for users. It is Ingress Protection standard (IP67) rated and is sealed for protection against dust, splash, and water. The device is also MIL-STD-810G tested, with a dozen drops onto concrete from heights of up to 6 feet (1.8m), to help ensure shock resistance and avoid breakage if dropped.
3 in stock
Especificaciones
Cisco Wireless IP Phone 8821-EX Data Sheet