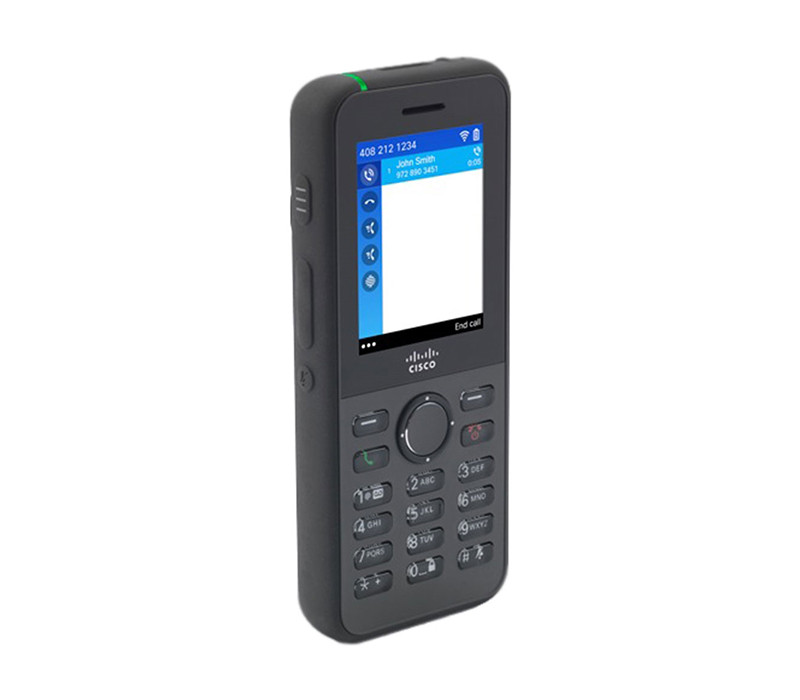 Documents

Download our new CISCO product catalog for free.
DOWNLOAD NOW
Cisco IP Phone 8821
$14,843.16 MXN
The 8821 is specifically designed for workers whose roles are in more rigorous, industrial settings. Examples of ideal use cases include nurses and doctors in healthcare, operations and engineering staff in manufacturing, customer service representatives in retail, service staff such as maids in hospitality, and workers on rigs in the oil and chemical industries.
End users will enjoy a larger, higher-resolution color display and a user experience that is common with Cisco IP Phone 8800 Series desk phones. In addition, roaming between access points within the campus will support more seamless voice communications with the 8821's support of Fast Transition (802.11r). This protocol was specifically designed for mobile Voice over IP (VoIP) communications devices within Wi-Fi networks. Bluetooth is supported for the user's choice of third-party wireless headsets and adds freedom by untethering the user from the handset.
6 in stock
Especificaciones
Cisco Wireless IP Phone 8821 Data Sheet