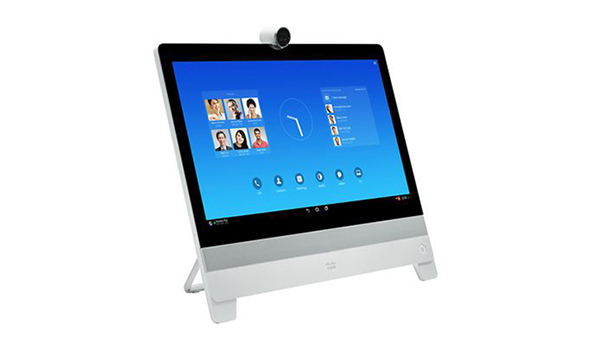 Documents

Download our new CISCO product catalog for free.
DOWNLOAD NOW
Cisco DX80
$93,035.94 MXN
The Cisco DX80 is part of the DX Series desktop line within the Cisco portfolio of collaboration terminals. The DX80 is an all-in-one platform for video and audio conferencing collaborations. Native support for Full HD 1080p30 is offered with a 23″ LCD touchscreen and broadband audio for high quality communications. This device can be shared with a PC with Windows or Mac, allowing sharing media viewing, or as a standalone desktop communications system.
The system offers a sleek design and an easy-to-use touch screen, with all commands on screen. The DX80 runs on the Android operating system. Out- of-the -box" users have access to fully integrated Android applications, including Cisco WebEx and Cisco Jabber. Cisco has integrated security protocols that maintain secure connections to and from the device by operating an Android system that allows you to configure the design and widgets of the touch screen, as well as supporting third-party applications. It is available in two additional models: The DX70 and DX650. All systems are shipped with Cisco Intelligent Proximity. With this technology, customers can wirelessly synchronize their DX80 desktop system with their mobile phones to import contacts and call logs from their mobile phones, or to move a call in progress from their mobile device to the DX80 system.
6 in stock
Especificaciones
Cisco-DX-80-datasheet_en_01.pdf