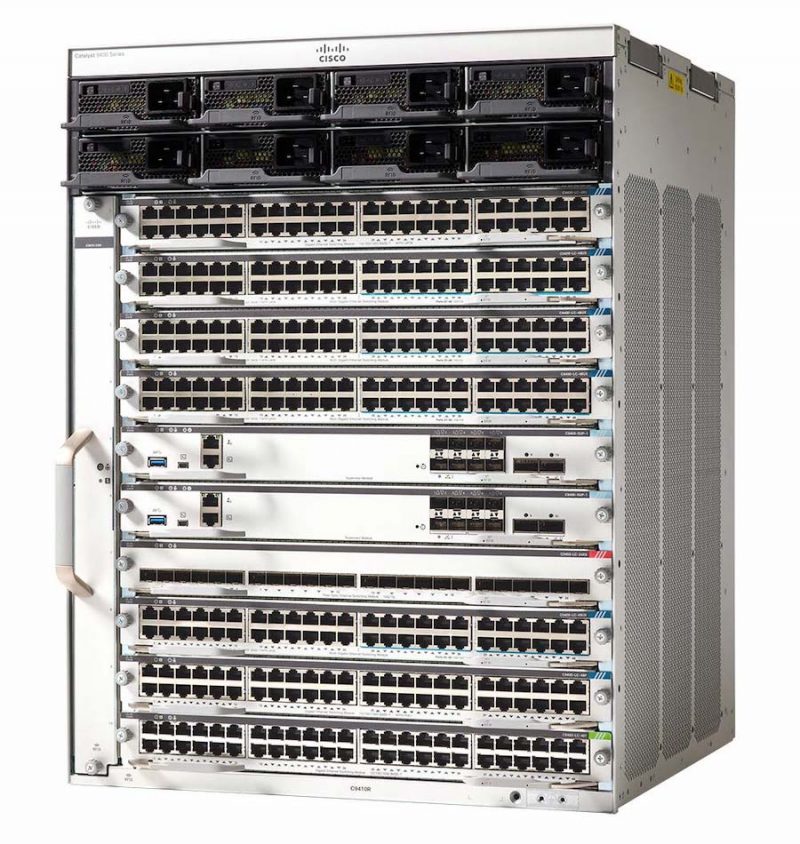 Documents

Download our new CISCO product catalog for free.
DOWNLOAD NOW
Catalyst 9400 10-slot
$625,717.12 MXN
M&AacuteS INFORMACI&OacuteN
Converge wired and wireless.
The Catalyst 9400 is the next generation of the industry's most widely deployed enterprise switching platform, and it was recently recognized as CRN's 2017 Overall Network Product of the Year. These modular access switches are built for security, Internet of Things (IoT), and the cloud. They deliver state-of-the-art high availability, support up to 8 Tbps, and form one of the building blocks for SD-Access, Cisco's leading enterprise architecture.
Especificaciones
Catalyst-9400-datasheet.pdf