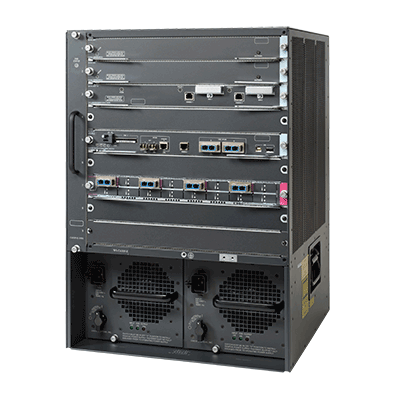 Documents

Download our new CISCO product catalog for free.
DOWNLOAD NOW
CATALYST 6509-E
$431,853.31 MXN
M&AacuteS INFORMACI&OacuteN
Deploy a comprehensive enterprise backbone.
Get resiliency, security, and more. Catalyst 6500 Series Switches are widely deployed campus backbone switches. They are optimized for Multigigabit Ethernet services to help you protect your network investment.
Especificaciones
Catalyst-6500-datasheet.pdf