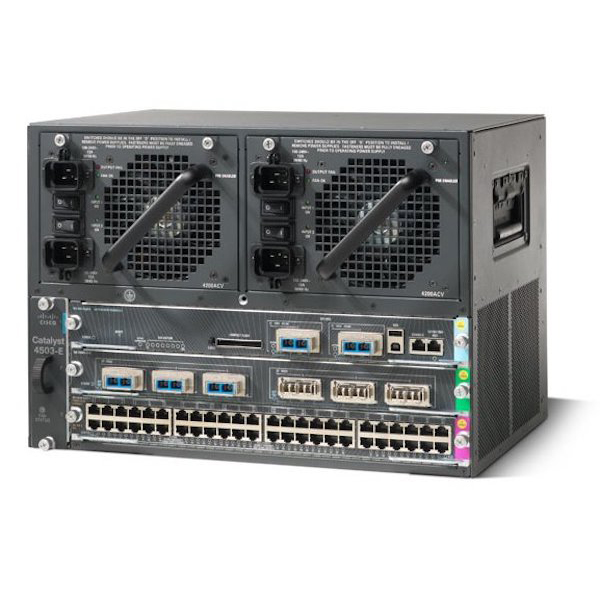 Documents

Download our new CISCO product catalog for free.
DOWNLOAD NOW
Catalyst 4503-E
$260,372.42 MXN
M&AacuteS INFORMACI&OacuteN
Deploy seamless wired and wireless access.
Accelerate business growth and improve efficiency. The Catalyst 4500E Series is Cisco SD-Access-ready, and it's the industry's most widely deployed modular platform for campus access and distribution deployments. Now with Supervisor 9-E, 8-E, and 8L-E, these switches offer 928 Gbps of wired and wireless converged access per system.
Especificaciones
catalyst-4500-datasheet.pdf