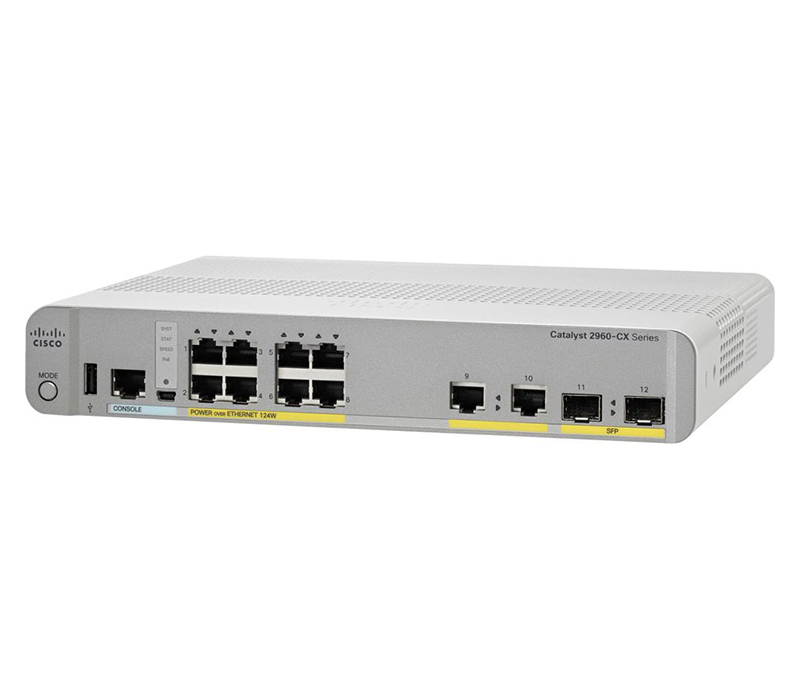 Documents

Download our new CISCO product catalog for free.
DOWNLOAD NOW
Catalyst 2960CX-8PC
$28,794.19 MXN
Be free to connect devices anywhere.
When space is tight, start compact with a 2960-CX switch. And expand your network as your company grows. Gain the enterprise features of a larger Cisco switch without using a lot of physical space. Our Catalyst switches bring wired and wireless together through unified access, so you gain scale, security, and mobility.
5 in stock
Especificaciones
catalyst-2960cx-datasheet.pdf